When we play live people ask me if I listen to certain guitarists (as if attempting to understand my influences) in order to form the sound that I have. I would say i'm more interested in the way that songs are structured and arranged rather than what guitarist can pull off the best lick or riff.
Which leads me to my next point, Grammatics a band from Leeds and the band that has influenced me possibly the most over the last four years, are splitting up.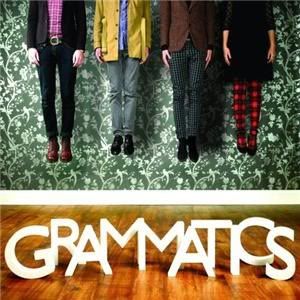 This year has been a shit one for me. First Youthmovies call it a day now Grammatics
When I think of all the retro pish that is out there now (usually being lapped up by popular indie magazine that I shant mention) it makes my blood boil that bands that craft their songs to sound original and forward thinking are calling it a day!
Heres their song Relentless Fours
Anyway. If you like them then please go here and see what they have on offer
http://www.pledgemusic.com/projects/grammatics